Anomali seperti yang digambarkan oleh semua kartun di bawah ini terkadang memang nyata adanya. Kebanggaan yang meluap-luap ternyata berujung pada kekecewaan setelah tahu, bahwa rombongan pendaki gunung ini keduluan ama Gino si tukang photo keliling.. Coba bayangin jika yang ada dalam rombongan itu adalah teman anda yang suka ngomong besar.. puas kan? 
Kartun Tabloid Bola edisi 17 Januari 2011
SPORT Cartoon Si Gundul – Karya : nunk (Hanung Kuncoro)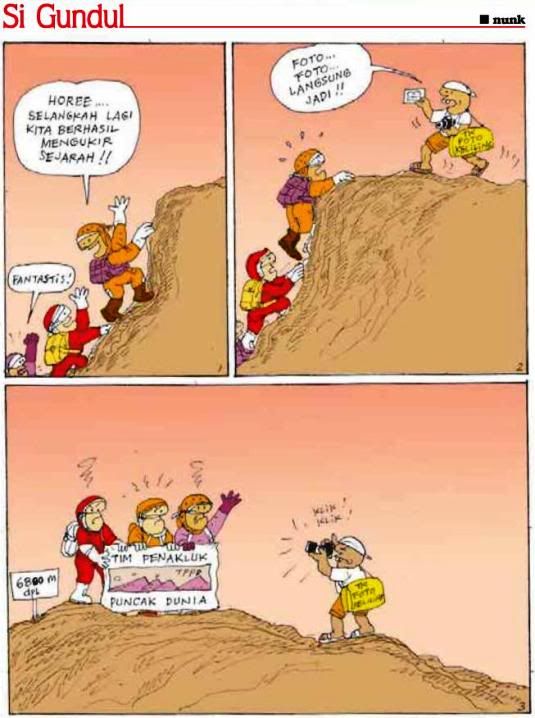 Karya : Pakho – Panjat tebing dan warteg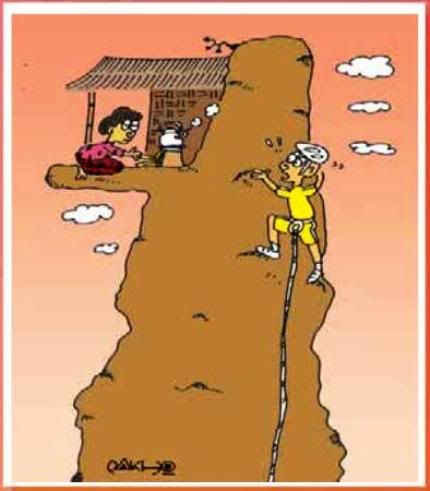 Karya : Ahoen – Pengemis dan rock climbing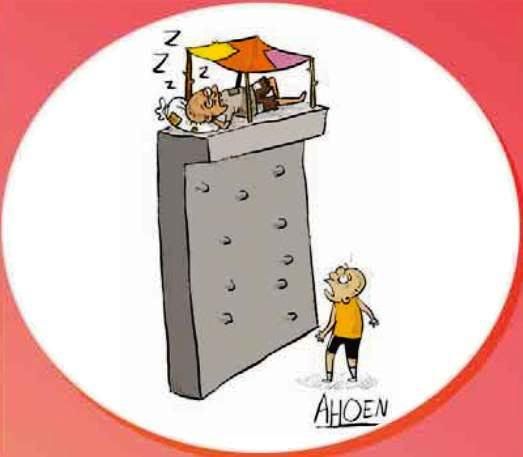 Karya : Ricky – Pendaki gunung and the familiy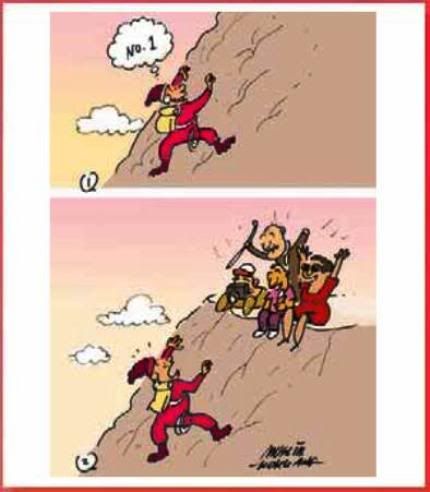 Sambutan meriah dari bapak, ibu dan adik serta kakek buyut yg sebenarnya sangat sangat sangat tidak diharapkan..